Bangalore, India - June 2011
I was asked to run a Sounds-Write course for the teachers of a new NGO school which was being opened at the beginning of June 2011. The Banyan School is the latest project of The Lovedale Foundation, which works with underprivileged children in the rural region North of Bangalore. Their aim is to help children out of poverty by providing a free English-medium education of the highest quality. The teachers are local graduates with several years teaching experience, who want to embrace some aspects of western educational methodology.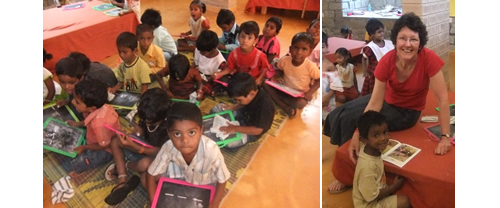 The course was run in the 5 days prior to the opening of the school. The teachers and the principal attended. They were enthusiastic and keen to learn this new approach. They are now using Sounds-Write as the basis for their English teaching.