My name is Frances Woodward and I am the founder of Forward with Phonics. I have specialised in the teaching of reading, using synthetic phonics since 1999 and have had successful outcomes with all ages of learner, from five to seventy-five!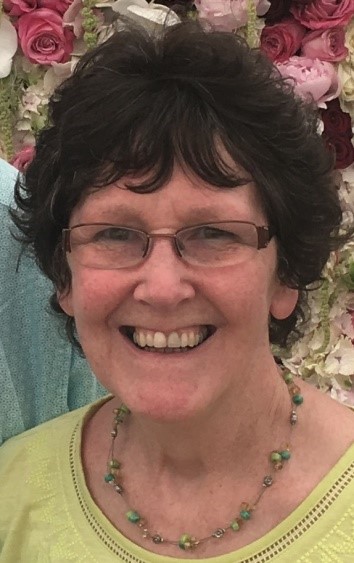 I have a B.Ed. from Birmingham University and started my teaching career as a primary school teacher. I have over twenty years' experience in various parts of England, Scotland and Canada, where I completed a year on a Teacher Exchange programme. In 1999, I trained in synthetic phonics and have worked as a reading specialist in schools, colleges, with Adult Community Learning and as a private tutor.
Since 2002, I have used phonics to help adults who are illiterate or who have very poor reading skills. I use the Sounds-Write programme, a linguistic phonics programme, which I find is easily adapted to any age group. "Why hasn't anybody told me this before" and "I wish I had met you years ago" are common quotes from my appreciative adult learners. It is not me they are indebted to but their introduction to synthetic phonics, which, at last, helps them understand the complexities of our written language.
I have many years' experience as a private tutor helping children and adults raise their level of reading and spelling. I have worked in schools with small groups and individual children who have been identified as having reading difficulties. In the Further Education sector, I have taught Functional Skills English (formally Skills for Life Literacy) and ESOL Literacy classes for learners who find reading and spelling the language difficult. In 2008, I ran a successful two year project in a local primary school to improve the reading of the parents.
I, therefore, have extensive experience with all ages of learner and am in a position to advise on the use of phonics across the educational spectrum. It is my aim to help teachers realise the importance of phonics in helping the new generation of young children and to promote its use in teaching the thousands of adults who still struggle to read.
I am an Independent Trainer for Sounds-Write and run courses for teachers in schools and tutors in Further Education Colleges. I have run courses for Education Support Workers in the Looked-After Children sector and this led to running a special course for foster parents who wanted to know more about phonics in order to help the children in their care.
In 2011, I ran a course at a Non-Government Organisation (NGO) school near Bangalore, India. It was a privilege to be involved in the training of the teachers for this brand new school, which is offering free education to the local quarry children. In 2015, I was invited to run courses in different parts of Zambia: one in Lusaka, one in Mongu and one in Limulunga. I returned in 2018 to run further courses in Lusaka and Mongu. The teachers were so appreciative and, in many cases, walked for miles to attend the courses. In 2015 and again in 2018, I was asked to go to America to train a group of volunteers who work with children in a school in downtown New York. It is exciting to work in such a variety of locations and to encourage teachers in other countries to use phonics to help struggling readers.
Phonics has been mandatory in primary schools as the method of teaching children to read since the publication of the Rose Report in 2006. The Government acknowledged the findings of Prof Jim Rose, whose research concluded that synthetic phonics, delivered within a systematic programme, is the most effective way to teach children to read. My personal experience leads me to believe that it is the most effective way of teaching any beginner reader, regardless of age.
It has taken a longer time for phonics to be acknowledged as a useful tool to improve adult literacy. In 2007 I was part of a team involved in a research project entitled "Improving the quality of teaching and learning in adult literacy". It was funded by the National Research and Development Centre (NRDC) and based at Sheffield University under the leadership of Dr. Maxine Burton. One of the areas being researched was the use of phonics with adults and the results were very encouraging. The learners made significant progress in reading and spelling. The findings can be reviewed in 'Improving Reading – Phonics and Fluency', an NRDC publication.
More research was conducted by the Education and Training Foundation (ETF) and a team of experts at University College London, which resulted in the publication of 'Current Practice in Using a System of Phonics with Post-16 Learners'. In 2019 the Post-16 Phonics Toolkit was published to give guidance to tutors prior to the inclusion of phonics in the Functional Skills curriculum. For more information and a guide to suitable resources go to the 'Phonics in Functional Skills' and 'Resources' sections of this website.