Forward With Phonics aims to provide training, advice, support and resources for teachers of older children, adults and ESOL learners, who want to use phonics to help improve literacy skills.
Services
A comprehensive training in synthetic phonics is provided in the 4-day Certificated Sounds-Write course. For more information about the programme go to www.sounds-write.co.uk
We provide taster sessions and workshops which explain the concept of synthetic phonics in a fun and practical way. The sessions can be adapted to suit the target audience, be it childcare workers in playgroups and nurseries or adult education providers in Job Centres or Prisons.
Forward with Phonics provides individual tuition on request from schools and private tuition for children and adults.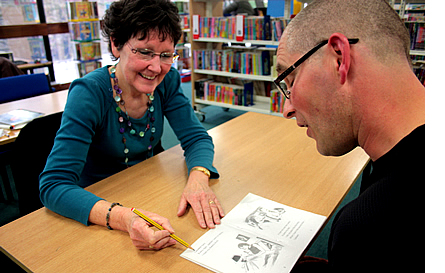 Resources
There are many phonics resources available for use with young children. Forward with Phonics aims to provide a variety of resources suitable for teenagers and adults.